8 Gifts Idea For This International Women's Day 2023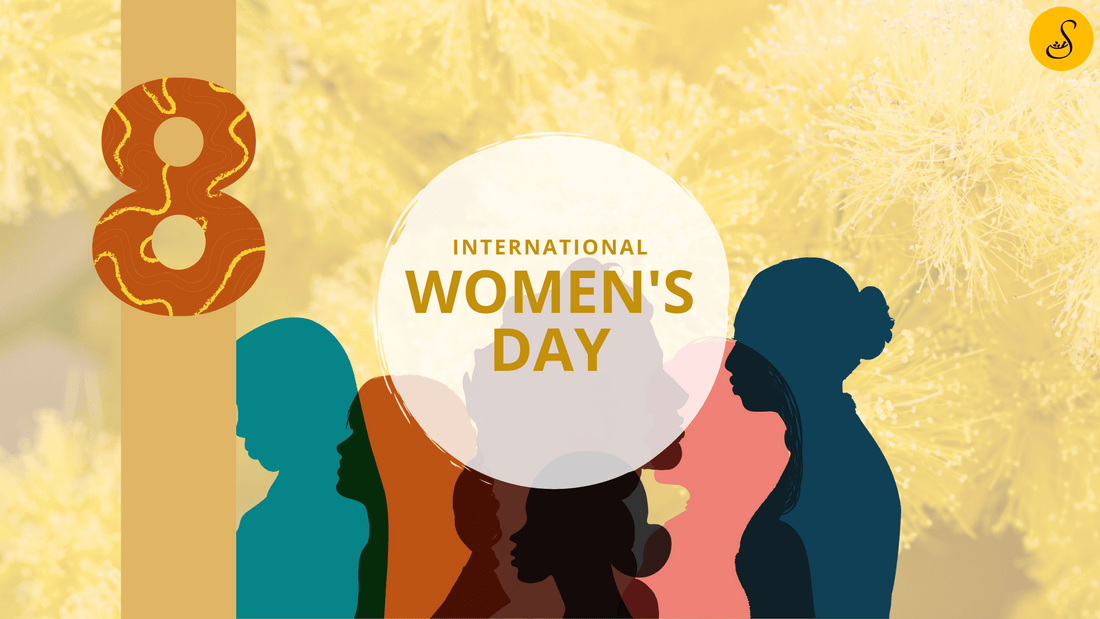 International Women's Day is just around the corner. Have you planned anything for it? If not yet, then keep reading!
Women play a vital role in our lives, as mothers, sisters, partners, friends, mentors, and co-workers. Despite facing gender stereotypes and discrimination, women worldwide are increasingly recognizing the power of their voices.
They are taking action to create a better world for themselves and future generations. That's why March 8th is celebrated as International Women's Day, to honor the achievements of women in various fields, including social, economic, and political.
Are you looking for a way to honor the special women in your life? Look no more! We have listed a few things you could give them this women's day to show your love and support for what they do for you every day!
8 Gifts Idea For This International Women's Day 2023
Hair Products 
Hair is a major part of a woman's personality. It helps to make themselves more presentable, and confident.  So, hair products could be a great choice as gifts. You could buy them the shampoo they have been wanting for a long time or maybe a hair color they always wanted to try.
With Satvic Foods' Shikakai Hair Therapy, you can give them a good hair day every day! It will strengthen the hair naturally and prevent hair loss significantly. 
Skincare Products
If your woman is always on the lookout for buying and trying new skincare products, it's a great occasion to surprise her with a bundle of new skincare merch. Anything and everything ranging from face wash to eye creams, a complete routine set can brighten up their day!
Scented Candles
Scented candles are a meaningful gift you could buy, which is also a great way to indulge in self-care and mood upliftment. Whether a woman is a working professional, a homemaker, or a mother doing both, she deserves something for herself to relax her mind. Take this International Women's Day 2023 as a moment to present them with what they deserve.
Scented candles are an excellent alternative to practicing self-care.
A Healthy Breakfast
Who wouldn't be happy to wake up to a ready-to-serve healthy and delicious breakfast? Even if you are not a cook, there are a lot of recipes for beginners available on the net you can try to make on a Women's day morning.
Our suggestion would be to make fresh home-cooked pancakes that you can top with Satvic Foods' Chocolate Almond Butter for an added nutritious delight!
Accessories
There is no maximum number of accessories in a wardrobe! From pretty scarves to stylish hats, there's a wide variety of accessories you could buy in several colors.
Jewellery 
Elegant jewelry never goes out of fashion. You could find thousands of designs online and can also get them custom-made for the special occasion. How about a pendant with their initial or zodiac sign? Feel free to get as creative as possible!
Easy to carry bag
The market is now filled with several options of bags to choose from. If you're confused about which one to buy, take them to the mall and let them choose the one that fits everything for them. There's no better comfort than being able to carry everything you need with ease! 
Dinner Treat
Though International Women's Day comes once a year, you don't need a reason to treat them to dinner. Take them to their favorite restaurant and let them be fully in charge of the order. Or maybe cook at home and surprise them?
Again, you don't have to be a chef to cook a special meal. With Satvic Foods' Pav-Bhaji Masala, you can make a mouthwatering dinner filled with nutrients and taste!
Gift Love and Support this International Women's Day
You can't put a price on gifts given from the heart. So, apart from all these items, your love, support, and care are the biggest and most important gifts of all. International Women's Day 2023 might just be a great way to show it a little more and let them know they matter.
It's important to make sure that you are appreciating their presence in your life in all forms. Express the utmost gratitude to the fullest not just with gifts, but respect. They deserve to be treated with it every day of the year!
Satvic Foods wishes every woman, a very happy women's day! You all are beautiful and perfect, and the world.
Your Email Address Will Not Be Published. Required Fields Are Marked *