Lohri 2022 in India: 10 Important Things to Know About Lohri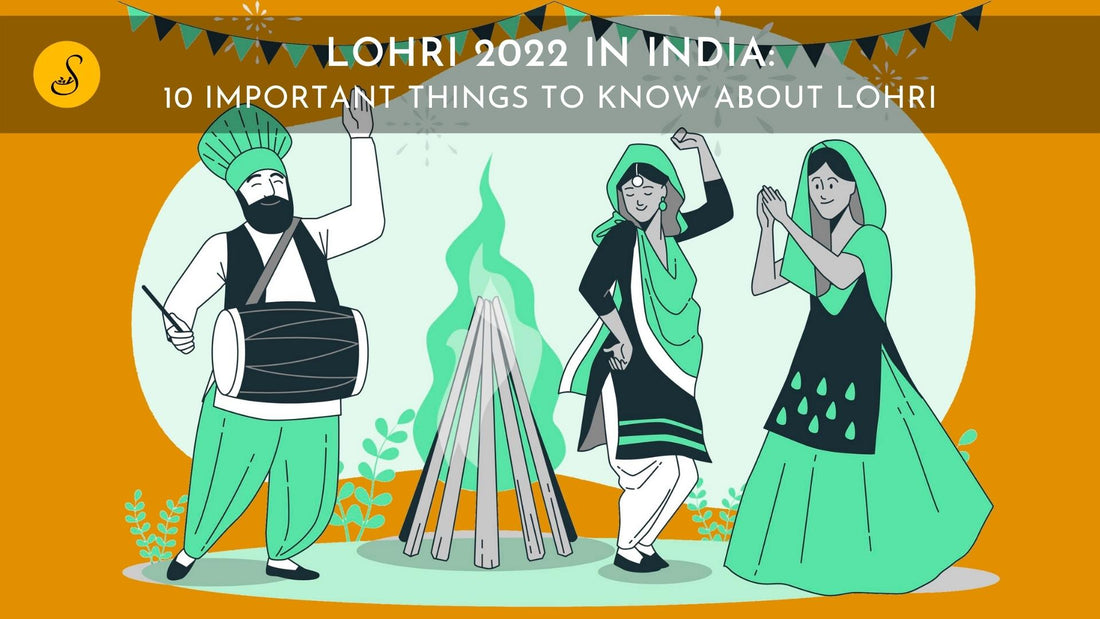 The auspicious festival of Lohri 2022 will be celebrated on January 13 Thursday. According to Lohri history, Lohri 2022 will mark the longest night of the year, i.e., Lohri will be celebrated on the last day of the Winter solstice. This important Indian festival is considered very auspicious in Hindu Religion as the Sun starts bringing more energy and warmth on Earth by changing its course. Lohri 2022, like every year, will be celebrated all over India, especially North India, with great enthusiasm and zeal.
Lohri 2022 Timings
India Today has published Lohri 2022 dates and timings to be:
Lohri on Thursday, January 13, 2022
Lohri Sankranti Moment - 02:43 PM, January 14, 2022
Makar Sankranti on Friday, January 14, 2022.
In popular practice, there are a lot of important and interesting facts we do not know about Lohri. Here is a list of things everyone should know before celebrating Lohri 2022:
There exist multiple versions of where Lohri has derived its name -- some believe that Lohri is derived from Loi, the wife of Saint Kabir. Others believe that Lohri Comes From the word Loh, meaning The Light & The Warmth of Fire. It is also believed that the words Til & Rorhi merged to become Tilorhi, which was later shortened to Lohri. According to another Lohri history, Holika and Lohri were sisters. While the former perished in the Holi fire, the latter survived with Bhakt Prahlad.
Lohri is also known as the harvest festival, as it is the time to harvest sugarcane crops and sugarcane products such as jaggery and gachak.
This Indian festival is important because Punjabi farmers consider the day after Lohri as the beginning of the financial New Year.
According to Lohri history, the origin of the Lohri can be traced back to the tale of Dulla Bhatti, the central character in most Lohri songs.
It is believed that Dulla Bhatti was a Muslim robber who resided in Punjab during the reign of Akbar. Nevertheless, besides robbing the rich, he also rescued Hindu girls who were being forcibly taken to be sold as slaves in the Middle East markets. He soon became the Robin Hood among Punjabis, and most Lohri song lyrics express gratitude to Dulla Bhatti.
The other folk songs on Lohri are dedicated to the Sun God to seek His blessings and continued protection for the coming year.
Besides dancing and Gidda, kite flying is another popular tradition during this Punjabi Festival.
To celebrate Lohri, people of all ages gather around the bonfire in the evening and throw puffed rice and popcorn into the fire, chanting "aadar aye dilather Jaye" which means 'may honor come and poverty vanish.'
Lohri Prasad must consist of Sesame, Gajak, Jaggery, Peanuts, and Popcorn.
Many fairs and melas are organized on the occasion of Lohri, especially in Punjab and Haryana, but due to the rise of the Omicron virus, Lohri 2022 might not have grand fairs.
Lohri Wishes from Satvic Foods
At Satvic Foods, we are all indebted and thankful to the farmers for their painstaking efforts all year round, without which we would not be able to survive. We would also like to wish all our readers a very Happy Lohri 2022.
Your Email Address Will Not Be Published. Required Fields Are Marked *