Satvic's Lohri 2022: Food & Religion Customs of Lohri in India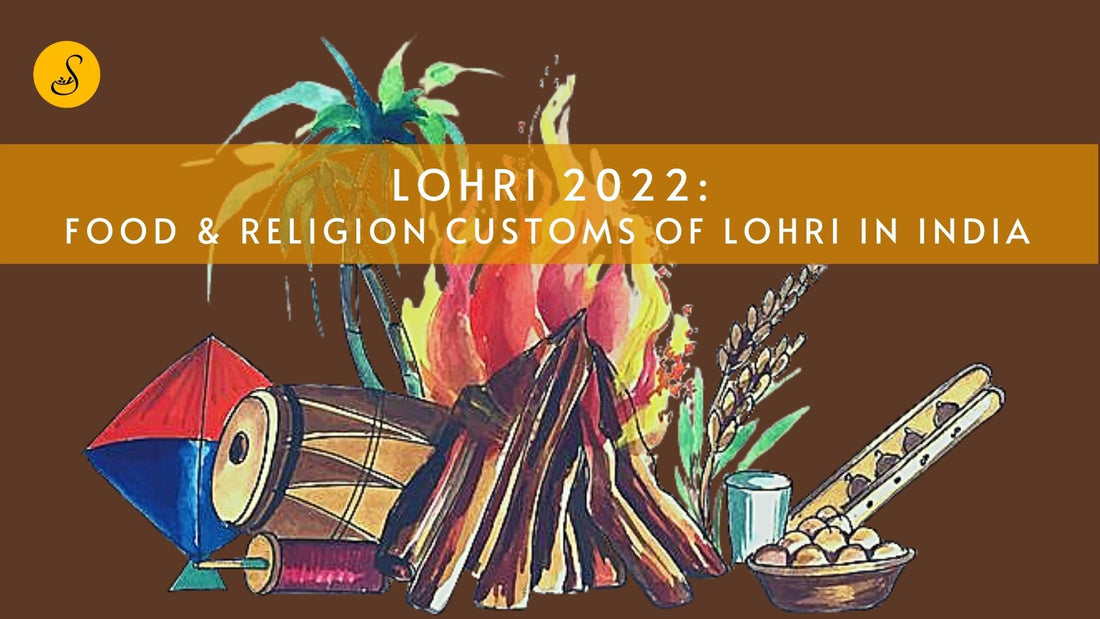 While most of you are set to celebrate Lohri 2022 with a bonfire, fancy foods, food baskets, and dancing to the tunes of folk songs, we at Satvic Foods thought of sharing some important anecdotes for our young readers about Lohri traditions and their significance.
Concept of Lohri
The concept of Lohri comes from 'Tilohri,' i.e., 'til' meaning sesame and 'Rohri' meaning jaggery. It is believed that both these ingredients help cleanse the body, bringing renewed energy for a new beginning. This is why food items like jaggery, gajak, and til ki chikki are offered to the fire as gratitude to nature.
Lohri festival marks the end of winter in India and the usher of spring. Farmers are especially delighted on Lohri day as it marks the beginning of harvest season.
ALSO READ: LOHRI 2022 IN INDIA: 10 IMPORTANT THINGS TO KNOW ABOUT LOHRI

Significance of Lohri
The sacred fire of Lohri is lit to pay respect to the Lord Agni, the God of Fire. It is believed that offering food items to the Lord Agni on this day helps take away all negativity and hurdles from life and brings prosperity and abundance. After offering food to the Almighty, people gather around the fire to seek blessings from the God of Fire.
Lohri Traditions
On the morning of Lohri, young children gather together and visit their neighboring houses, singing folk songs and asking for Lohri. Dry fruits, sweets, and even jaggery are given to them.
In the evening, logs of woods are collected to lit the holy fire, and children, men, and women of all ages circle the fire offering puffed rice, peanuts, and sweets. They also seek blessings to manifest positivity for the future. There is a lot of dancing, music, fun, and frolic as everyone welcomes a new beginning.
Lohri Foods
The celebration of Lohri is incomplete without scrumptious foods. Traditional Punjabi menu on this day includes Sarson da saag and Makki di roti, til ki barfi, Gur ki roti, makhana ki kheer, panjiri, pinni, till laddoo, Dahi valla, and of course Gur ki gajak.
Celebrate Lohri by making these delicious Punjabi dishes appetizing by using pure desi ghee and Satvic Foods' Indian Spices.
Lohri 2022 in India with Satvic Foods
Lohrifestival.org has described Lohri as a festival of gratitude, appreciation, and sharing for the bountiful harvest that has been bestowed upon us throughout the year. It symbolizes hope, positivity, and prosperity for the future. Lohri in India is a truly vibrant festival with a blazing bonfire, rhythmic beats of the dhol, lively folk songs and dance, and scrumptious Punjabi food.
We hope that with Satvic Foods' Indian Spices, Lohri 2022 marks the beginning of a healthy future for you and your family. We wish you and your family a very happy and prosperous Lohri 2022.
Your Email Address Will Not Be Published. Required Fields Are Marked *