Best Diet After Pregnancy: 11 Healthy Food Diet to Follow After Delivery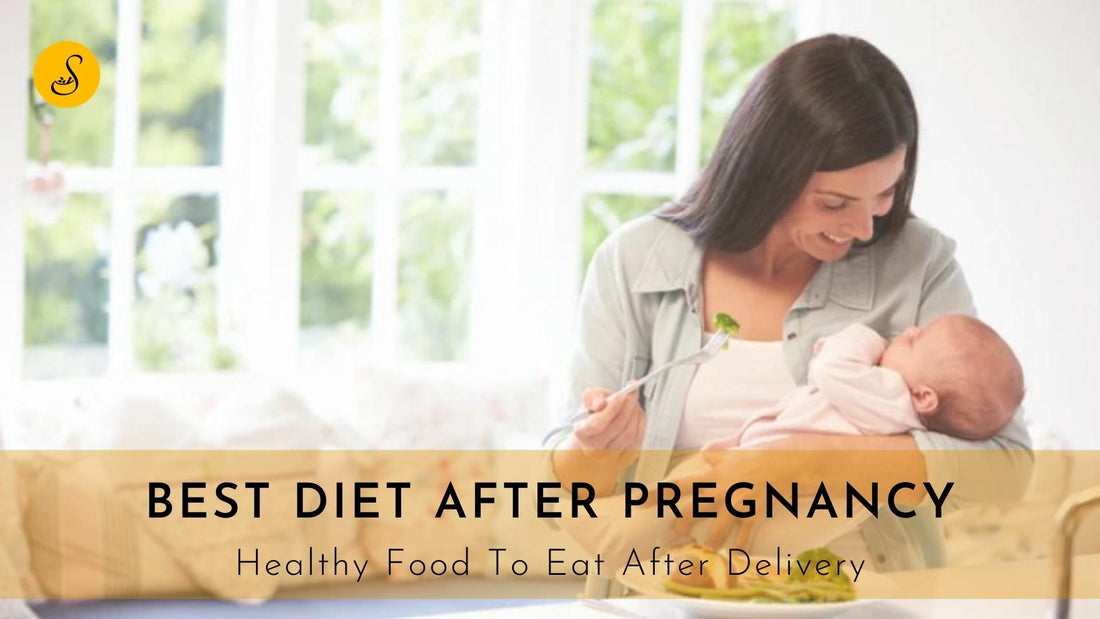 New mothers must understand their bodies and consume the right kind of pregnancy food and proper exercise and rest. Weight gain during pregnancy is extremely natural and nothing to be ashamed of. However, losing it takes time, but it is not impossible. All that is required is proper guidance and knowledge about post-delivery food that will help lose weight without compromising the health of the mother or baby.
There are many ways to lose weight after delivery, but nothing can beat our traditional, Ayurvedic ways. Ayurveda mainly focuses on having healthy food after pregnancy and improving our overall wellbeing.
ALSO READ: PONGAL 2022 IN INDIA: HOMEMADE FOODS TO EAT DURING SOUTH INDIAN FESTIVAL
Try these natural ways to lose weight after delivery and also know about the best food after pregnancy that can help your weight loss journey:
Avoid raw, uncooked food.
Protein, vitamins, and minerals, healthy types of fat, complex carbohydrates, fiber, and fluids are the best type of pregnancy food and post-delivery food that you must include in your daily diet.
Stay hydrated- make sure to have 2 liters – 3 liters of water every day.
Hydration, especially when breastfeeding, is essential.
Be mindful of your calories. Fueling your body with the right amount of calories will help keep your energy up throughout the day.
Incorporate Ayurvedic herbs like dry ginger, turmeric, cinnamon into your daily diet.
Prepare your food with natural spices and masalas.
Avoid processed food products.
Say no to smoking and alcohol.
Do not forget your prenatal vitamins prescribed by your doctor
Maintain a bedtime routine of drinking a cup of turmeric milk or cinnamon milk as they provide calcium, vitamin D, and protein.
Be patient.
Incorporating Healthy Pregnancy Food
At Satvic Foods' we believe that a women's pregnancy food should be well-balanced, rich in nutrients, easy to digest, and delicious to eat. She should be happy enough to eat her food without following any tasteless, healthy food after pregnancy diet. After all, a mother's state of mind plays a vital role in the child's overall development.
This is why Satvic Foods brings you an array of Indian Spices made with 100% natural and premium quality ingredients that will enhance the taste of your regular food while providing the numerous health benefits of all the spices.
Even Satvic Foods' Golden Milk Masala can be used as a healthy beverage option to boost your immunity while aiding the weight loss process.
Choose the Right Diet Post Pregnancy
HealthifyMe suggests that new mommies should not be worried about losing weight immediately after giving birth and focus only on healthy pregnancy food during the first few weeks. When you are ready to begin your postpartum weight loss journey, we hope our article on post-delivery food will be helpful to you.
Your Email Address Will Not Be Published. Required Fields Are Marked *