Pongal 2022 in India: Homemade Foods to Eat During South Indian Festival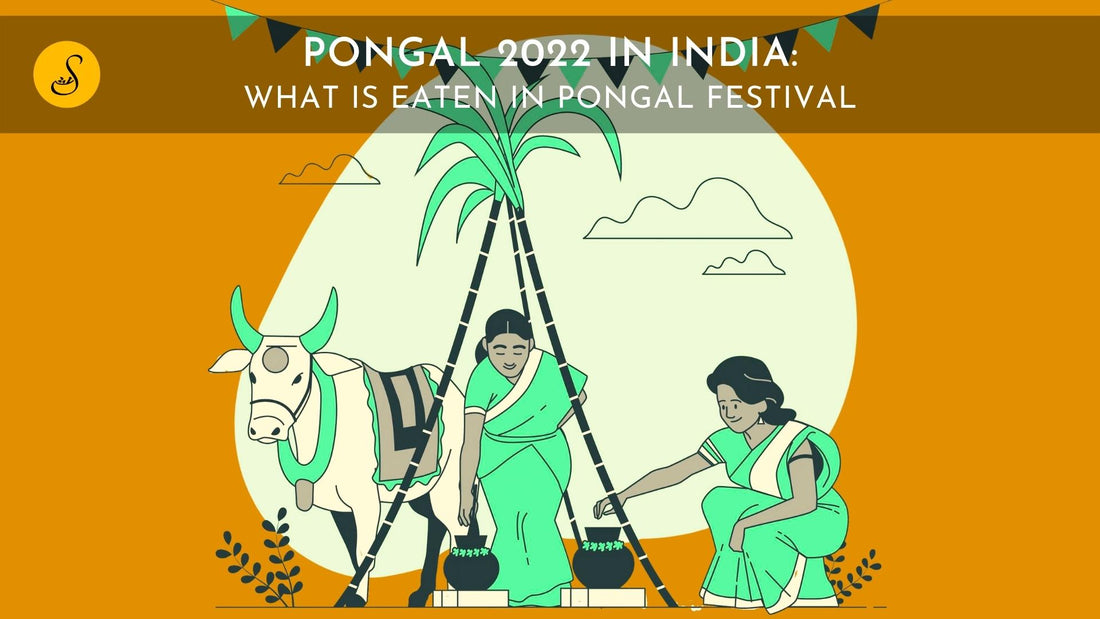 Pongal 2022 is just around the corner, and we are very excited to celebrate the occasion with our readers. Pongal Festival is a 3-day festival celebrated across South India to mark the sun's transition towards the North (Uttarayan). In India, Uttarayan plays a very significant role. The sun's shift is expected to bring good news for all the crops missing the sunshine through the dreary winter.
During the Pongal, many traditional Pongal recipes are prepared in earthen pots surrounded by sugarcane in a teepee-like formation. Houses are decorated with banana and mango leaves, while intricate rangolis made of rice flour bedeck the entrances.
ALSO READ: 10 TIPS TO LOSE WEIGHT AFTER PREGNANCY: HOME REMEDIES FOR WEIGHT LOSS AFTER DELIVERY
Like any festival in India, Pongal 2022 will not be complete without its extensive South Indian recipes of traditional delicacies. Here are five popular Pongal recipes you must try this year:
Ven or Khara Pongal
Made with rice and moong daal, ghee, cashew nuts, raisins, and mild spices, this is a flavorsome and healthy Pongal delicacy. It is high in protein, and since it needs a moderate amount of ghee, it also contains healthy fats. You can use brown rice instead of normal rice to make this healthier. Ven Pongal tastes delicious with both sambhar and chutney.
Sakkarai Pongal
Sakkarai Pongal or Sweet Pongal is a creamy, sweet porridge made with rice, mung lentils, cardamoms, and dry fruits. It is a wholesome dessert and a must-try staple for Pongal 2022.
Murukku
Made with urad dal, it is one crackling Pongal food served during the festival. It is coiled shaped, light, and crispy with less fat content making it an all-time favorite evening snack.
Vada
Everyone loves a crunchy, golden, piping-hot vada and sambar. Made with urad dal or chana dal batter, this crispy, dense donut-shaped dish is a very common South Indian snack. It becomes special during the Pongal festival when served with the many sweet and savory traditional Pongal food.
Payasam
How can any Indian festival round-up without something sweet? This delicious, creamy rice and milk enriched with the goodness of cashews and raisins, paal payasam is the South Indian version of kheer. Paal Payasam is also offered as 'prasadam' during the festivals.
Celebrate Pongal 2022 with Traditional Pongal Recipes at Home
To make Pongal 2022 special for your family and friends, prepare your Pongal food with Satvic Foods' Indian Spices. Made with top-grade ingredients Satvic Foods' easy-to-prepare and delightful to savor masalas can be used to make any of your dishes quicker, healthier, and tastier. Especially Satvic Foods' Indian Sambhar Masala can be used to prepare a delicious sambar to serve with your traditional Pongal recipes.
Make Pongal Festival extra special
Now that you are sorted with what to prepare follow First Cry's article on these south Indian recipes and make Pongal 2022 extra special for your loved ones.
Your Email Address Will Not Be Published. Required Fields Are Marked *