Avoid Acidity from Milk Tea: Benefits of Indian Masala Tea Powder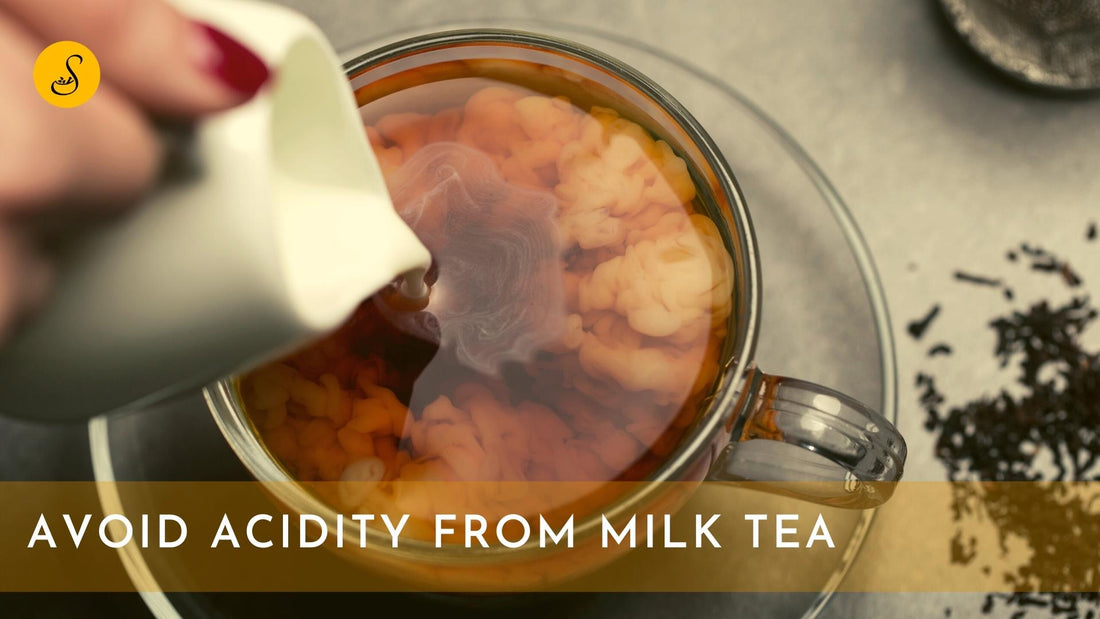 Apart from its tradition, culture, and food, India is also famous for its Chai culture. Nevertheless, the acidity from milk tea often forces us to opt for other beverages. However, for a tea lover, nothing beats "Ek cup garam chai" to start the day, even if it means suffering from the acidity of milk tea.
Did you know that initially, people started adding dairy to reduce the bitterness of the tea? With time, it turned into a habit and became an addiction for most. While adding milk to your tea may look like the perfect option for you, experts opine that it may be unhealthy because:
Tea has potent antioxidants, but adding milk cuts down the amount of these antioxidants.
Drinking milk tea first thing in the morning disrupts metabolic activities, dehydrates the body, erodes oral health, and may even lead to bloating.
Green or Black Tea is known to relax blood vessels, but adding milk to it may delay the process.
ALSO READ: INDIAN HOMEMADE PROTEIN POWDER: VEGETARIAN PROTEIN DIET FOR MUSCLE BUILDING
Indian Masala Tea: The Savior of Tea Lovers
Adding Masala Tea Powder to your tea will reduce the acidity reasons and add some health benefits to your regular tea.
Masala tea powder in India is usually made by mixing several ingredients like cardamom, ginger, cinnamon, black pepper, and cinnamon. These spices not only help in reducing the acidity of milk tea but also help:
Reduce inflammation
Boost immunity
Aid digestion
Increase energy levels
Benefits of Satvic Foods' Kadak Chai Masala
Masala Tea Powder is a healthy and natural stimulant that can be added to your regular tea without any side effects. The challenge however is making the right masala tea powder, maintaining both the quality and quantity of the ingredients. In this regard, Satvic Foods provides you with the best option-- Kadak Chai Masala.
What makes Satvic Foods' Kadak Chai Masala different from all the Tea Masala Online is that it is made of 100% natural spices. These spices not only reduce the acidity from milk tea but also help in increasing immunity while adding a unique flavor to our daily tea.
Satvic Foods' Kadak Chai Masala is a great way to get our daily dose of antioxidants from tea, but please remember that the Kadak Chai Masala powder is not intended to diagnose, treat or cure acidity or any other disease. If you are suffering from severe acidity, please seek medical guidance.
Why Kadak Chai Masala is Important?
According to an article in Lybrate, masala tea can not only alleviate the acidity from milk tea but can even help protect us from common diseases and infections. With Satvic Foods' Kadak Chai Masala, we hope you get to enjoy your favorite beverage without suffering from the acidity of milk tea.
Your Email Address Will Not Be Published. Required Fields Are Marked *