Christmas Gift Ideas 2021: Homemade Satvic Christmas Gift Ideas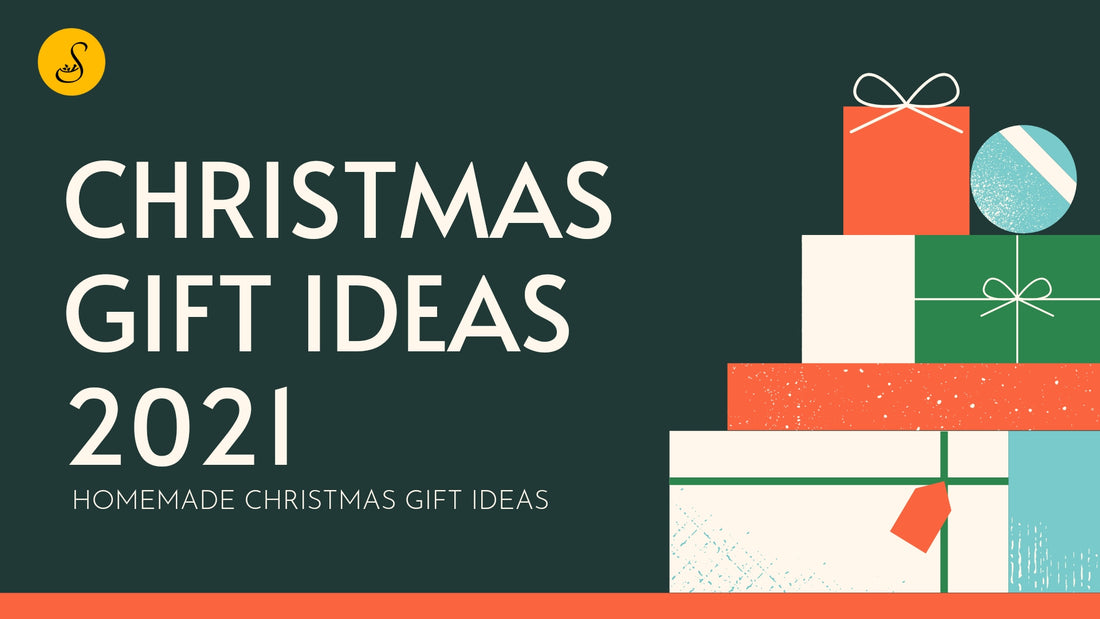 Raise your hand if you are trawling the internet for special Christmas Gift ideas, 2021. Let's admit it! The last two years have changed our perception of life and loved ones, so we want to give them something special this time. And when it comes to special gifts, homemade gifts are a hands-down winner. Crafty or not, homemade gifts can bring a smile to anyone's face.
So, if you are looking for Christmas gift ideas for a mother, friend, or just an acquaintance, these do-it-yourself thoughtful yet cheap Christmas gift ideas are sure to impress everyone. We have listed the top 5 homemade Christmas gift ideas, 2021 for you. They can be gifted to anyone and can be great family Christmas gift ideas as well:
ALSO READ: CHRISTMAS DINNER IDEAS 2021: CHRISTMAS DINNER FOR VEGETARIANS WHO PREFER SATVIC FOODS
Hand-made Cards
Nothing can make Christmas merrier, happier, and brighter than a handmade, "one of a kind" card.
Homemade Scarves
If you have a sewing machine and can sew in a straight line, gifting homemade scarves can be the perfect way of showing how much you care.
Plants
Giving plants can be a great eco-friendly family Christmas gift idea.
Homemade Food
From that friend who misses homemade food due to their busy work schedule to cooking something for your mother or entire family, homemade food cooked with lots of love has no competition.
Satvic Food's Products
Made with 100% natural ingredients, Satvic Foods' wide range of homemade products can be gifted to anyone and everyone depending on their likes and personality.
Perfect Christmas gift ideas with Satvic Foods
100% natural and healthy food, free from all preservatives, is a luxury in the modern world. We are always running against time to finish our work schedules and appointments, barely thinking about the food we eat.
The last two years have taught us how important it is to take care of our health and how boosting our internal immunity can help us through rough times. This is why, as a part of your homemade gifts, gifting Satvic Foods products can be a great way of showing your care. Especially with the Satvic Christmas sale going on, these can be the perfect Christmas gift ideas for you.
ALSO READ: CHRISTMAS SALES 2021: SATVIC CHRISTMAS SALES IN INDIA
While the Indian Spices can be a great Christmas gift idea for mothers, the collection of Immunity Boosters can make a perfect family Christmas gift idea. Satvic Foods' Protein Dry Fruits Ball can surely replace chocolates this year, and the Shikakai Hair Therapy powder is for all those looking for healthy haircare options. At Satvic Foods' we've got everyone covered.
So, grab the Christmas sale offers at Satvic Foods now, and give your Christmas gifts a Satvic spin this year.
Things to Consider For Christmas Gift Ideas
We hope these thoughtful yet homemade gifts will make your Christmas more loving and interesting this year. For more such fun, homemade cheap Christmas gift ideas, check out The Pioneer Woman's article.
Your Email Address Will Not Be Published. Required Fields Are Marked *