December Health Tip: How to Eat Healthy Satvic Foods at Christmas 2021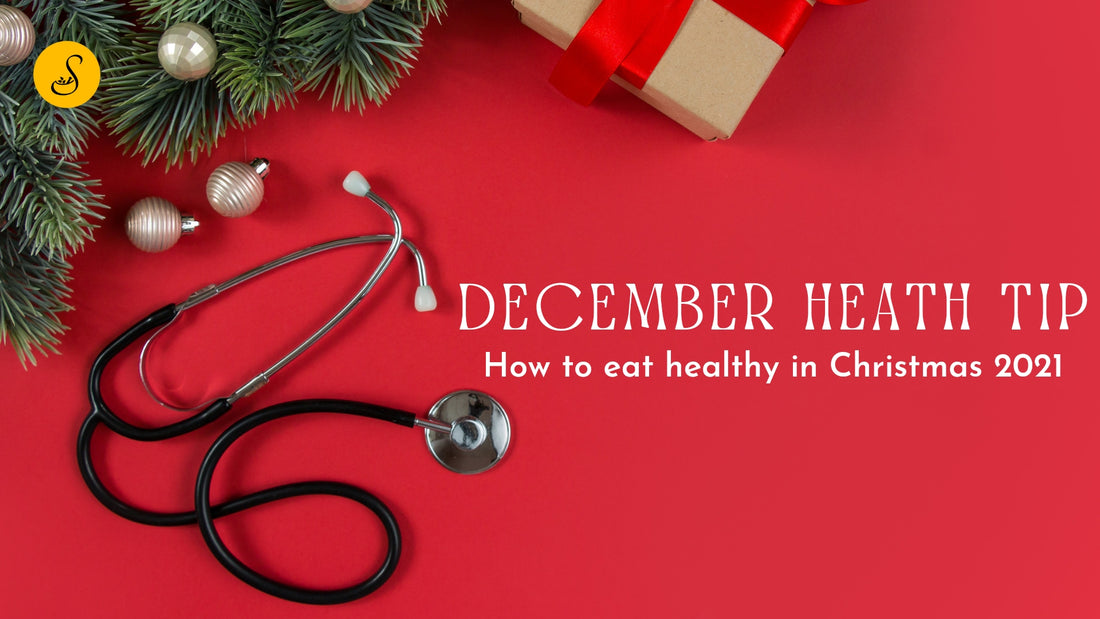 Christmas is just a one-day celebration, yet the numerous pre-Christmas parties are notorious when we tend to overeat or indulge more than usual. We tend to put on extra weight around this time and usually laugh it off by terming the extra pounds as "Christmas Health." But Christmas Health does not always have to be those extra pounds, and it can mean good health as well. No, it does not mean you don't enjoy those delicious Christmas foods. It only means following the proper Christmas health tip and making a few tweaks to your traditional Christmas plans.
ALSO READ: CHRISTMAS DINNER IDEAS 2021: CHRISTMAS DINNER FOR VEGETARIANS WHO PREFER SATVIC FOODS
At Satvic Foods, we care about your health and thus summarized the best Healthy Holiday Tips,2021 for our readers:
Switch Your Drink Choices
Instead of eggnogs and aerated drinks, how about having some healthy beverages this year? Cinnamon Doodh, Kesari Thandai, and even Golden Milk have been a traditional favorite among Indians for ages, so why not during the festive season?
Keep Active
While it's tempting to sleep a few extra hours and enjoy a movie marathon in pajamas, our most important Christmas health tip would be to keep active. A run around the park or yoga with family can be a great way to be active and enjoy time with family during the holidays.
Keep Cold at Bay
Nobody likes being sick during the holidays and yet does little to keep cold at bay. To minimize the risk of catching a cold, incorporate Ayurvedic, traditional immunity-boosting drinks in your daily diet.
Choose Healthier Food
By healthier food, we mean homemade food. Made with the right ingredients, homemade food too can be made special and fun this holiday season.
Make sure to use natural spices in your food
Indian spices not only enhance the flavor, aroma, and color of our food and beverages but are known to boost our immune system and protect us from acute and chronic diseases at times.
Immunity Food 2021 with Satvic Foods'
Some of you may feel our Healthy Holiday Tips is too difficult to follow with all the drinks and homemade food ideas. After all, who wants to spend the holidays cooking meals and preparing drinks instead of just ordering food from outside? What if we tell you, you can get tastier, better, and healthier food and drinks while still having ample time to Netflix and Chill?
With Satvic Foods' products, you can now enjoy 100% natural, homemade, easy-to-use Indian Spices and Immunity Boosters that will not only make any bland food tastier but healthier as well. Especially with Satvic Foods 2021 Christmas sale, you can avail all the products at a much lower price.
So, get set to order and make your holiday all about Immunity Food 2021 this year.
ALSO READ: CHRISTMAS DESSERTS IN INDIA: SATVIC DRINKS FOR CHRISTMAS EVE 2021
Important Tip to Consider to Improve Health
We hope our Christmas health tip ideas and Satvic Foods 2021 Christmas sale provide you the perfect opportunity to end the year on a healthier, Satvic note. For more such healthy holiday tips and tricks, you can also follow Healthline's article.
Your Email Address Will Not Be Published. Required Fields Are Marked *