How to Get Clear Skin Fast: 10 Indian Homemade Ways for Fighting Acne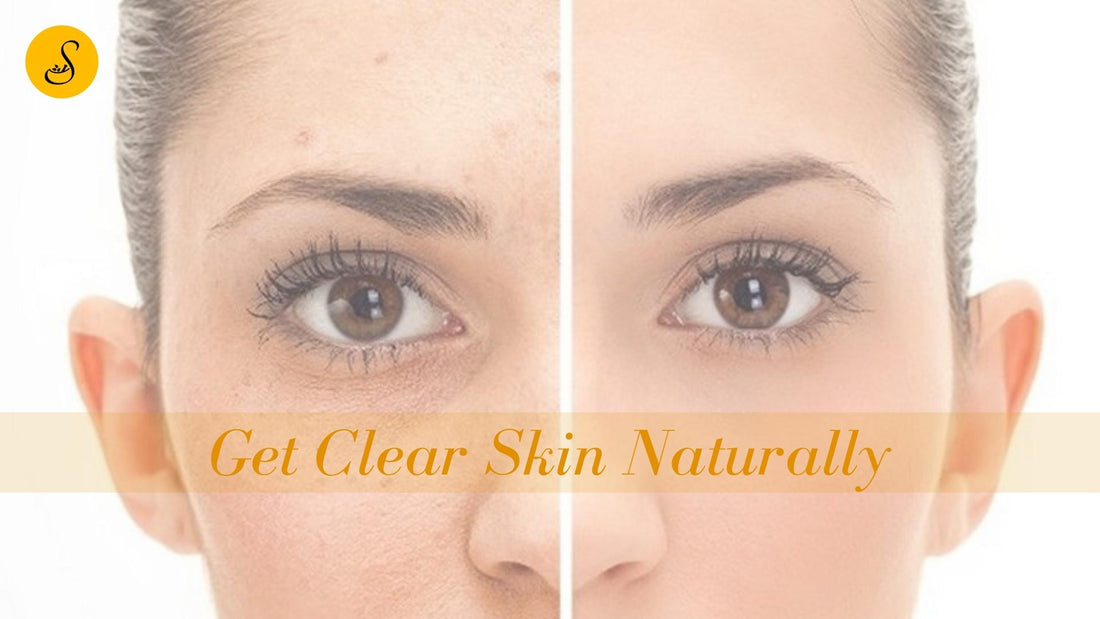 Seasons come and seasons go -- but one thing that remains -- those pesky pimples on the face. No matter how many clear skin products you have tried, nothing seems to give you the acne and blemish-free skin you long for.
Aren't you tired of going to a wedding or job interview with a face full of acne? If you have tried every other clear skin routine hack in the market, and looking for options for how to get clear skin overnight, here are ten tried and tested ways to get clear skin naturally. Check out Satvic's Indian homemade ways to get clear skin overnight:
Wash your face twice a day, especially before going to bed, to get rid of all the dirt and sweat from the day
Rubbing an ice cube over the acne helps dry them out faster
Hydrate your skin, as a dry face is much more prone to wrinkles and breakouts- opt for non-comedogenic moisturizers
Use tea tree oil as a spot treatment for acne
Avoid squeezing or popping your pimples as it can lead to permanent scarring and further breakouts
Add a good natural clay mask to your clear skin routine as it will help soak up excess oil from the face
Get a good 7-8 hours of night's sleep as it will give your skin time to heal and rejuvenate itself
Change your bedsheets and pillow covers every other day
Practice proper hygiene routine
Drink turmeric milk before bed as it will help fight acne internally and also give clear skin naturally
Get Clear Skin Naturally with Turmeric Milk
In Ayurveda, Turmeric has been called the yellow magical herb due to its
high anti-inflammatory and antibacterial properties. It has been known to improve many different skin conditions including acne, dermatitis, and psoriasis. So, incorporating turmeric to get clear skin naturally can be a very good idea. Although applying turmeric externally can give a lot of benefits, but to reap its maximum benefit, it is best to take turmeric internally.
The best way to use turmeric to make clearer skin is to have a glass of turmeric milk or golden milk before going to bed.
Turmeric milk is usually prepared by combining several spices, the healing properties of which aid digestion along with healing skin from the inside out. If you are someone who does not have the time to make turmeric milk masala at home but still want to incorporate the goodness of turmeric milk into your busy life, Satvic Foods' Golden Milk Masala is here to fix that for you. Satvic Foods' Golden Milk Masala can be used with any kind of milk – it doesn't have to be dairy milk.
ALSO READ: SATVIC CHRISTMAS FOOD TRADITIONS: BEST CHRISTMAS FOOD IN INDIA
Acne and Aftermath
According to an article by Mayoclininc, Acne can be caused due to various factors like bacterial infections, hormonal imbalance, pollution, stress, excess oils, and clogged pores. It is important to treat them from the inside while protecting our skin from the outside by using sunscreens, oil-free moisturizers, and non-comedogenic skincare products. We hope our clear skin routine helps you, to get clear skin naturally at home while giving it a healthy glow.
Your Email Address Will Not Be Published. Required Fields Are Marked *