Lose Weight Naturally: Follow Satvic Foods' Diet to Lose Your Weight in 10 Days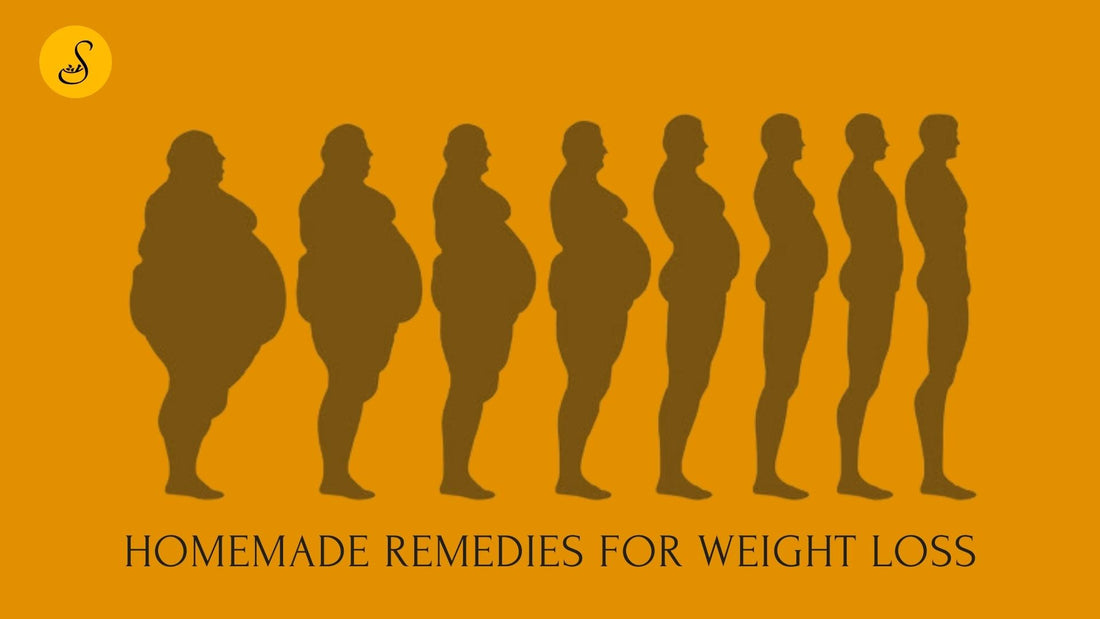 The modern sedentary lifestyle, unhealthy eating habits, and poor lifestyle choices can make it quite hard to lose weight. You must have tried it all, from fat loss supplements to those fad fat loss diet plans. Now you are on the verge of losing your mind and not an inch of that stubborn belly fat, isn't it?  The good news is, fat loss in men is not as hard as it sounds. Incorporating a few lifestyle changes and a healthy, Satvic Foods' fat loss diet plan can not only help you shed those extra kilos in just 10 days, but boost your immunity as well.
The right diet

Dump the junk

Drink more fluids

Healthy snacking habits

Sleep well

Workout
ALSO READ: Indian Home Remedies for Silky Hair: Shikakai's Benefits to Get Shiny Hair at Home
Benefits Of Fat Loss Diet With Satvic Foods
Among all the fat loss tips, one tip should get the primary spot: to watch what you eat. Fat loss is 80% of what you eat and 20% of how you exercise. A fat-loss diet plan for men must include high fiber, lean proteins, and plenty of greens. Start every meal with salads as they help fill you up and help you eat fewer calories. Opt for homemade food for a fat-loss diet plan. Include natural ingredients in your food. In case you are wondering where to get all-natural homemade spices and mixes, we suggest you try the range of Indian Spices from Satvic Foods. From Rajwadi Garam Masala to Delhi Pav-Bhaji Masala, all the spices are sundried and hand-ground to ensure the nutritional values of 100% natural spices remain intact.
Replace Junk Food With Healthy Meal
Eating healthy meals with unhealthy snacks is a major no-no. Fruits, fox-nuts, and even Satvic Foods Protein Dry Fruits Ball can be a great option for your evening or pre-workout snacks. These protein dry-fruit balls are made with almonds, cashews, walnuts, dates, and several natural seeds. These raw materials are a great source of essential nutrients that keeps you going throughout the day.
Drink Lots of Water To Avoid Dehydration
An adult human body is made up of 60% water. So, apart from eating the right food, it is important to watch our fluid intake as well. Start your day with a glass of lukewarm water as it helps wash out the toxins. Dump your soda and instead try Satvic Foods' Golden Milk Masala at night to ensure you receive all the right ingredients. These delicious mixes will not only quench your thirst but also boost your immunity naturally. So, pick your favorite mix now, and there you have your comprehensive fat loss homemade food plan.
Importance of Workout in Losing Weight
As mentioned earlier, the second part of the fat loss in men plan consists of the right workout. Choose any workout you enjoy running, swimming, yoga, or strength training. Healthline has summarised the benefits of different types of workouts in their article. We suggest you consult your physician before starting any major workout routine.
The healthier you are, the happier we are – try using Satvic Foods' diet to ensure you lose fat naturally.
Your Email Address Will Not Be Published. Required Fields Are Marked *