Satvic Foods Take On Omicron: Increase Immunity Naturally During COVID-19 Pandemic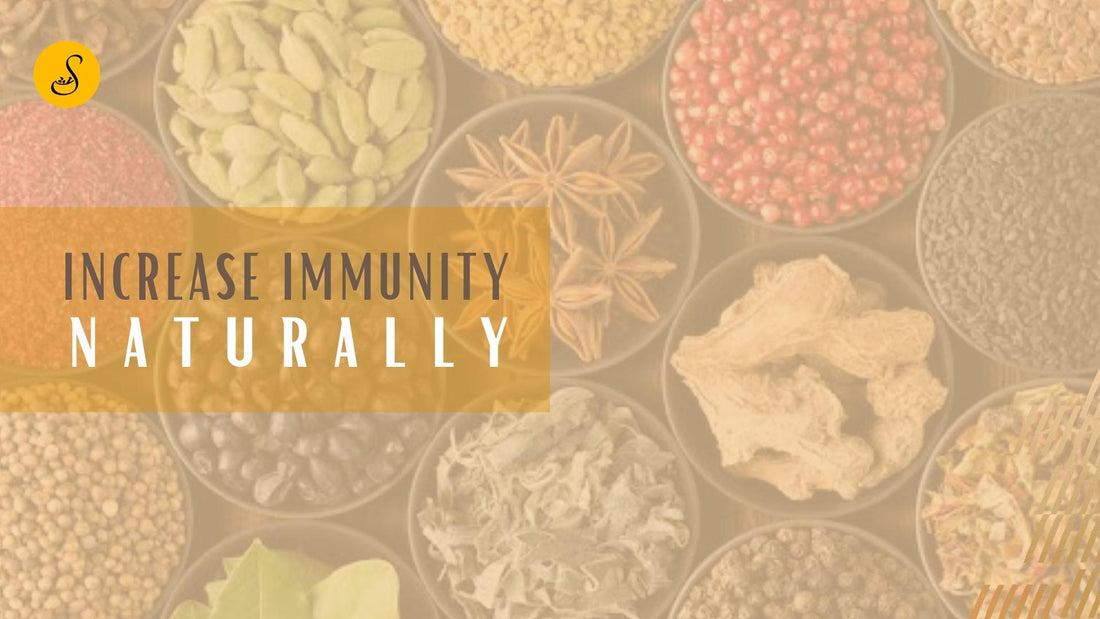 The COVID-19 pandemic has upended our lives in unprecedented ways, and we all wish to increase our immunity naturally. March 25th, 2020, the nation-wise lockdown in India will be forever etched in our history as a watershed event. At the same time, the frontline workers put up an all-out effort to curb the covid wave, yet India had to face its full brunt. Although the present situation of COVID-19 in India has ameliorated with the launch of the biggest vaccination drive, but with the new Omicron COVID virus on the rise, human society is still very vulnerable. With the healthcare sector and the Govt of India trying their very best to safeguard us, the onus of looking after our health now directly lies upon us. We must look for ways to stay safe and increase our immunity naturally.
With the social media being bombarded with fad natural immunity boosting diets, we at Satvic Foods thought it's imperative to give a proper understanding to our readers on how to increase immunity naturally or how to increase immunity after covid recovery naturally.
Include spices that increase immunity naturally to your diet

Exercise for at least 30 mins a day

Keep yourself hydrated

Get proper sleep

Take care of your mental health.
Benefits Of Indian Spices In Increasing Immunity Naturally
Right now, the global demand for Indian spices is on the rise. Not just for the aroma and flavor, but its numerous underlying benefits. From healing wounds faster, maintaining sugar, and blood pressure to increasing immunity naturally, you name it, and Ayurveda has the answer.
ALSO READ: Indian Home Remedies for Silky Hair: Shikakai's Benefits to Get Shiny Hair at Home
The most potent of all spices is turmeric, a strong flu-fighter with anti-inflammatory properties that act as natural immunity enhancers that can help the body ward off viral infections. A glass of turmeric milk at night will not only increase your immunity but also help you sleep better. Try out Satvic Foods' Golden Milk Masala that will not only make your everyday milk tastier but make you healthier as well. Cinnamon is another aromatic spice with antibacterial, antiviral, and anti-fungal properties that help deal with infections and respiratory problems. Drinking cinnamon tea can help keep blood sugar levels in check, which is very important, especially during this pandemic. Ginger, another Indian spice that has been used for centuries in Indian as a natural home remedy for digestive problems.
Today, many spices and herbs are available as supplements or in tablet form in the market. However, experts opine that Indian spice's benefits are best reaped when they are added to our diet. If you wish to increase immunity naturally, but don't know where to begin, try out Satvic Foods' immunity-boosting range. Add Satvic Foods' Golden Milk Masala to milk, and there you have your glass of all-natural immunity booster dose.  Not a milk person? Try out the Coffee Spice Mix, Kadak Chai Masala, or Kesari Thandai Mix, as these are specially curated for non-milk lovers. 
These 100% natural mixes of Indian spices are packed with wholesome flavor and help prevent several diseases by fighting free radicals and increasing immunity naturally. That being said, it is always advisable to get in touch with your dietician or general physician to learn more about such health supplements. Also, these immunity masalas cannot be used as a replacement for any medicines prescribed by your doctor. We all learned during the first two waves of COVID-19 that complete precaution is the key to a healthy life. These Indian herbs and spices can only aid in your routine diet.
More Ways To Increase Immunity Naturally
Apart from our diet, several other ways can help increase immunity naturally. For instance, having a positive outlook towards life, daily yoga and medication, daily walk, and others can help you boost your immunity. In addition to this, there are several other ways, cited by Healthline in their article. We encourage our readers to give it a read. Stay safe, stay healthy.
Your Email Address Will Not Be Published. Required Fields Are Marked *