Explore Vegetarian Alternatives to Egg with Satvic Foods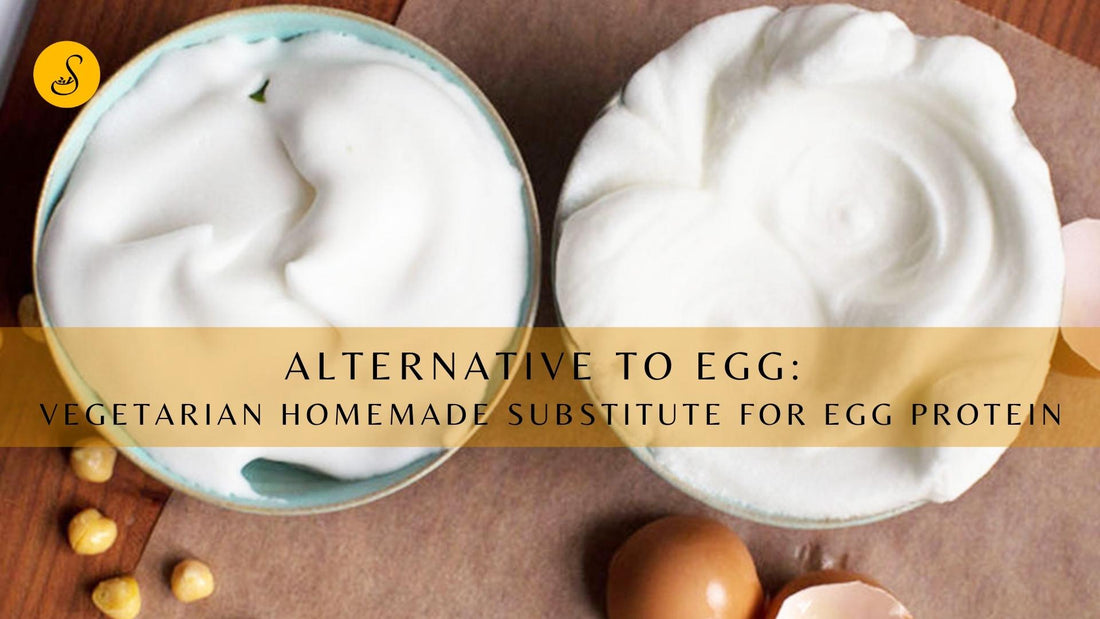 A vegetarian substitute for egg protein is something many may look for to satisfy their daily protein needs. Though eggs are a well-known source of protein, if you are on a vegetarian diet or allergic to egg protein, that rules it out for you. However, many satvic foods can be the perfect alternative to eggs with the same protein and no carbs or fat. 
The good news is that there are some fantastic vegetarian substitutes for eggs containing more protein. Yes, you heard that right!
In this blog, we will take a look at some Indian protein options to complete your daily dose of protein intake in your vegetarian diet plan.
5 Fantastic Vegetarian Substitute For Egg Protein
Incorporating a protein-rich diet can be beneficial in various ways, like muscle building, speeding recovery, maintaining a healthy weight, etc. So, let's explore how you can reap these benefits using egg alternatives for vegetarians.
Nuts and Seeds
Vitamin E, found in nuts and seeds, is a great vegetarian substitute for egg protein. They are a nutritious snack option to keep you away from processed meals and provide you with protein.
The Protein Dry Fruits Ball from Satvic Foods, which uses non-dairy products and has NO ADDED SUGAR, is the simplest and healthiest way to enjoy the benefits of dry fruits and seeds at any time.
Try Satvic Foods' Protein Dry Fruits Ball from Satvic Foods' to make munching fun!
Chickpeas
Chickpeas are a rich source of vitamins, minerals, and fiber. They also offer a variety of health benefits, such as aiding weight loss, improving digestion, and reducing your risk of heart disease. Moreover, chickpeas are high in protein and make an excellent egg alternative for vegetarians. You can use them to make healthy sandwiches or even roast them with homemade healthy peanut butter to enjoy a tasty snack.
You can incorporate healthy cooking techniques like grilling, baking, or stir-frying instead of deep frying to retain the nutrients and keep your dishes healthy.
Green Peas
Green peas are an excellent vegetarian substitute for egg protein, with vitamins, zinc, and other antioxidants that help strengthen our immune system, reduce inflammation, and lower the risk of chronic conditions like diabetes, heart disease, and arthritis. 
You can use them in dal and curries to make them a part of your protein-rich recipes for vegetarians.
Lentils 
Consider including lentils as a source of plant-based protein. They are a great source of iron, fiber, and other nutrients. In addition, you can also use lentils in various nutritious meals, including salads, curries, soups, and stews. 
You can make these recipes more delicious using Satvic Foods' Indian spices. A pinch of Satvic Foods' Rajwadi Garam Masala to your sabzi or curry ensures the aromas are intact. Satvic Food spices are also safe ingredients for women's diet after pregnancy, so they don't have to indulge in bland meals. 
Try Satvic Foods' Rajwadi Garam Masala to make your regular meals more enjoyable!
Paneer 
Paneer has healthy fats and milk protein, which provide essential nutrients for healthy bones, teeth, and skin making it a great vegetarian substitute for egg protein.
Here are some healthy paneer dishes you may want to try:
Paneer Tikka

Palak Paneer

Paneer Bhurji

Paneer Salad
Vegetarian Substitutes for Egg Protein with Satvic Foods
The benefits of these vegetarian substitutes for egg protein also include increased fiber intake and lower risk of cardiovascular disease and some types of cancers while aiding weight management. Moreover, these high protein-rich foods do not contain some of the less-healthy compounds found in meat, like saturated fat and cholesterol.
To enhance the health benefits of your homemade food for protein, prepare your meals with Indian satvic spices. The herbs and spices used to prepare these masalas can help fight inflammation and reduce damage to your cells, boosting your immunity from within while adding to the flavor of your meals.
Try Satvic Foods' range of products loaded with protein to make your vegetarian diet more beneficial!
Your Email Address Will Not Be Published. Required Fields Are Marked *